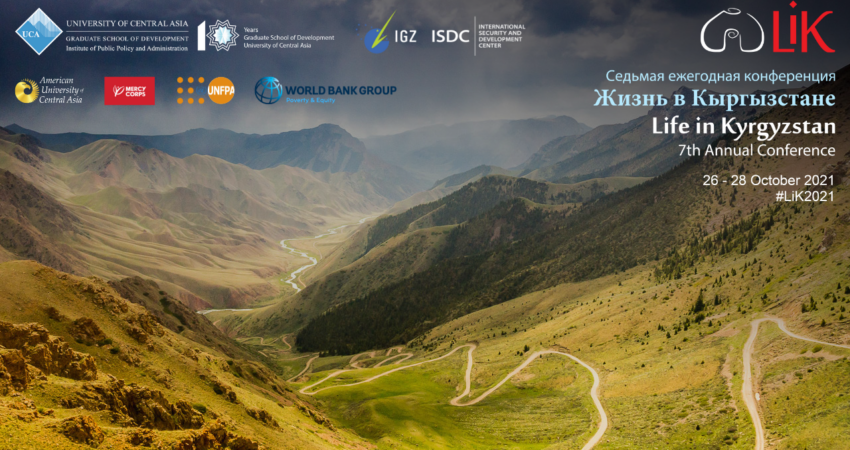 Program
The 7th Annual 'Life in Kyrgyzstan' Conference
Organizers: University of Central Asia, Kyrgyz Republic
The Leibniz Institute of Vegetable and Ornamental Crops, Germany
International Security and Development Center, Germany
Partners: AUCA, Mercy Corps, World Bank, and UNFPA
Venue: online
Date: October 26-28, 2021

(программа на русском языке в формате PDF доступна здесь)
(the program can be downloaded as PDF file here)
DAY 1: Tuesday, October 26, 2021

14:00 – 14:15 Opening Remarks
(YouTube video recording is here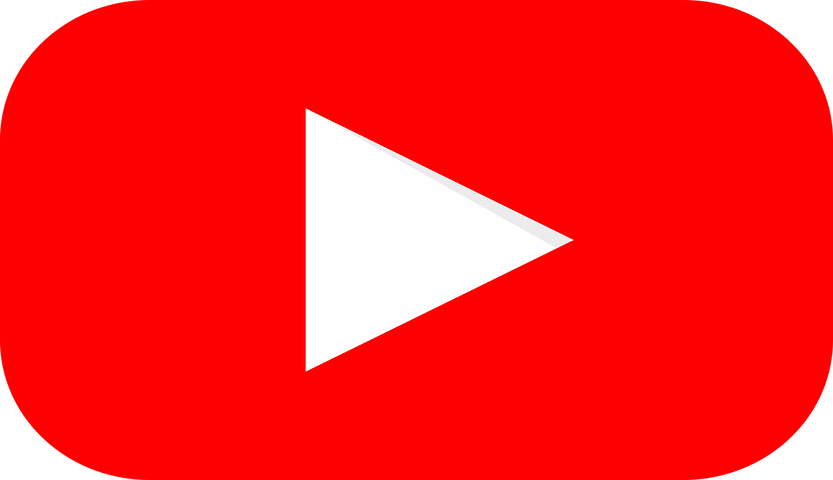 )

Bohdan Krawchenko, Dean of Graduate School of Development, UCA
Azamat Baialinov, Head of Agency, UNFPA
Saida Ismailakhunova, Senior Economist, World Bank
Uma Kandalaeva, Country Director, Mercy Corps
Nurgul Ukueva, Vice-President, AUCA
Tilman Brück, Group leader/ Director / Professor, IGZ / ISDC / NRI
14:15 – 15:30 PLENARY SESSION

UNFPA Session 1.1: Demographic Policies
Moderators: Bakytbek Kainazarov, Azamat Baialinov (UNFPA)
Choro Seitov (NBKR), Ainura Umetova (President's office of KR), Mikhail Denissenko (HSE): The concept of demographic policy: demographic challenges of the Kyrgyz Republic
(presentation slides in Russian in pdf format here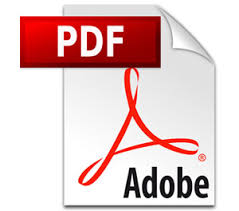 )
Choro Seitov (NBKR), Zulfiya Kochorbaeva (Agency of Social Technologies), Samat Toktobolotov (UNFPA): The concept of migration policy of the Kyrgyz Republic until 2030
(presentation slides in Russian in pdf format here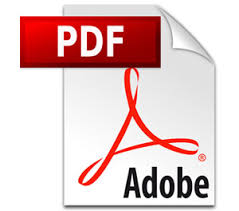 )
Mirlan Parhanov, Baktybek Kainazarov (UNFPA): The concept of Youth Policy for 2020-2030
(presentation slides in Russian in pdf format here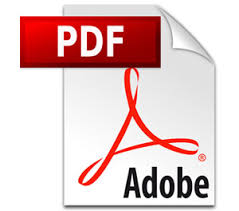 )

---
SESSION 1.2: Demographic Developments: Insights from Research
Moderators: Bakytbek Kainazarov (UNFPA), Choro Seitov (NBKR)
(YouTube video recording is here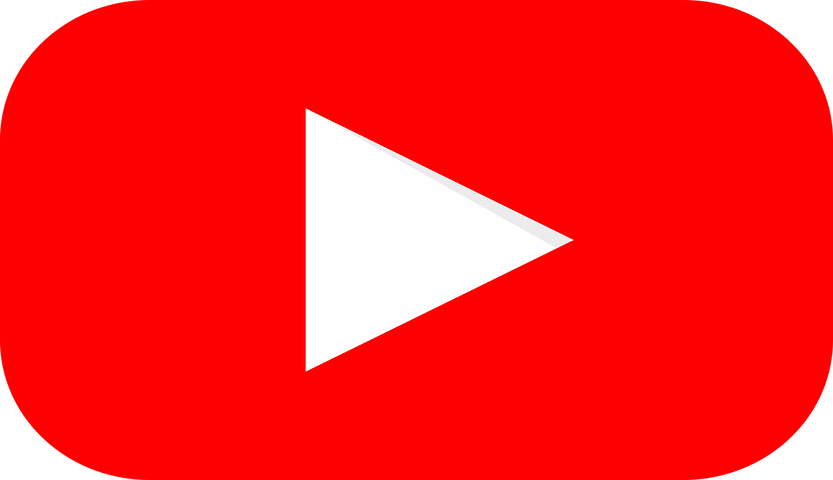 )

Jyldyz Kuvatova (UNFPA), Choro Seitov (NBKR): Impact of megatrends on reproductive rights through the lens of family planning
(presentation slides in English here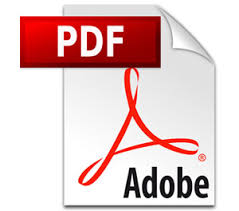 ; слайды презентации на русском языке здесь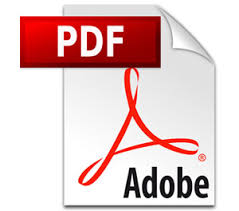 )

Vladimir Kozlov (HSE), Konstantin Kazenin (RANEPA): What factors support the early age patterns of fertility in a developing country: the case of Kyrgyzstan
(presentation slides in pdf format here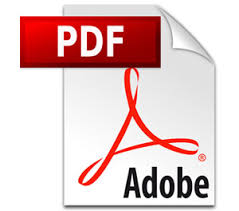 )

Vladimir Kozlov (HSE), Konstantin Kazenin (RANEPA): Son preferences in Central Asia: possible factors and cohort differences
(presentation slides in pdf format here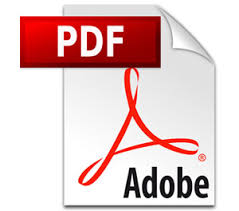 )
---

SESSION 1.3 Climate Change: Technologies and Modelling
Moderator: Maksim Kulikov (UCA)
(YouTube video recording is here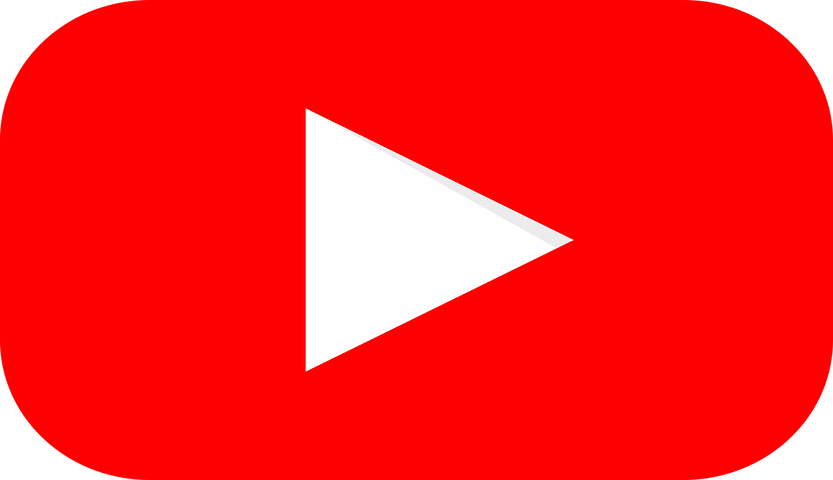 )

Nick Walker (eOsphere), Nagima Alimbekova (Mercy Corps), Batbuyan Batjav (Centre for Nomadic Pastoralism Studies), Filippo Contenta (eOsphere), Dominic Flach (eOsphere), Uma Kandalaeva (Mercy Corps), Jack Lidgley (eOsphere,), Nazira Navatova (Mercy Corps), Ash Stott (eOsphere), Caroline Upton (University of Leicester): Building Resilience: Kyrgyz herding communities, environmental change, and satellite Earth observation
(presentation slides in pdf format here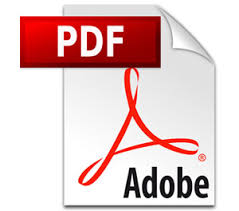 )

Erkin Isaev (MSRI, UCA): Drought detection and modeling in Kyrgyzstan


SESSION 1.4 Local Development
Moderator: Kadyrbek Sultakeev (Justus Liebig University Giessen)
(YouTube video recording is here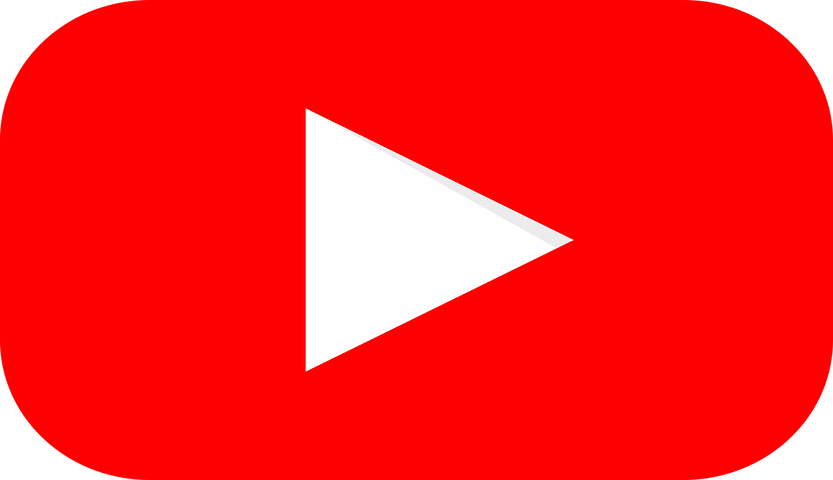 )

Aida Musaeva (University of Pécs): Korean Saemaul Undong as a model for local economic development for the Kyrgyz Republic

Mohamed Abouelhassan Ali (University of Pécs / Cairo University): Smart city approach for sustainable urban development in Less-developed countries: Egypt case

Diydor Berdiklichev (OSCE Academy): The economic impact of the Sardoba dam failure on Syrdarya region: a mixed methods assessment
(presentation slides in pdf format here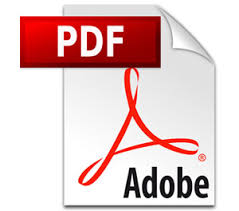 )


18:00-19:00 PLENARY SESSION

Keynote Speech by Olga Shemyakina (Georgia Institute of Technology): War, Conflict and Food Security
Moderator: Tilman Brück (IGZ, ISDC, NRI)
(session recording in YouTube here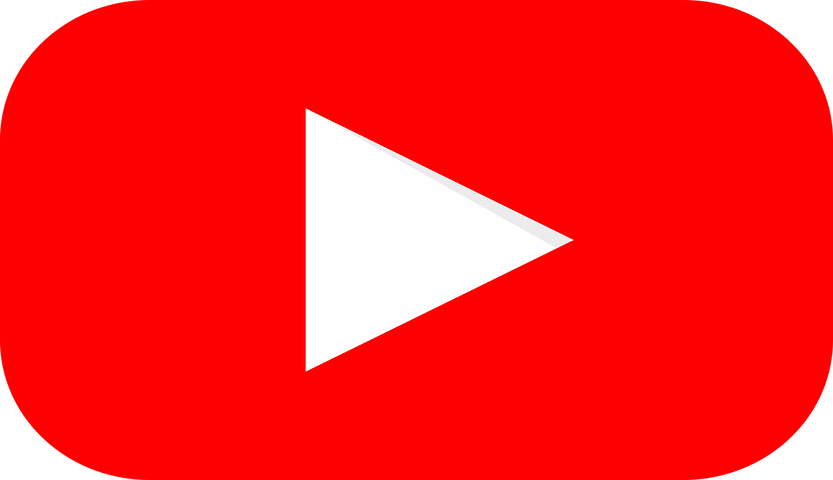 ; presentation slides in pdf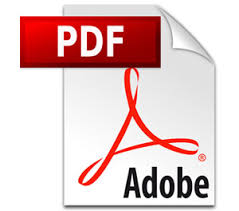 )


DAY 2: Wednesday, 27 October 2021

14:00 – 15:30 Parallel Sessions

SESSION 2.1: Impact of Covid-19 on Rural Areas in Central Asia
Moderators: Susan Kaaria (FAO), Roman Mogilevskii (UCA)
(the session recording in YouTube is here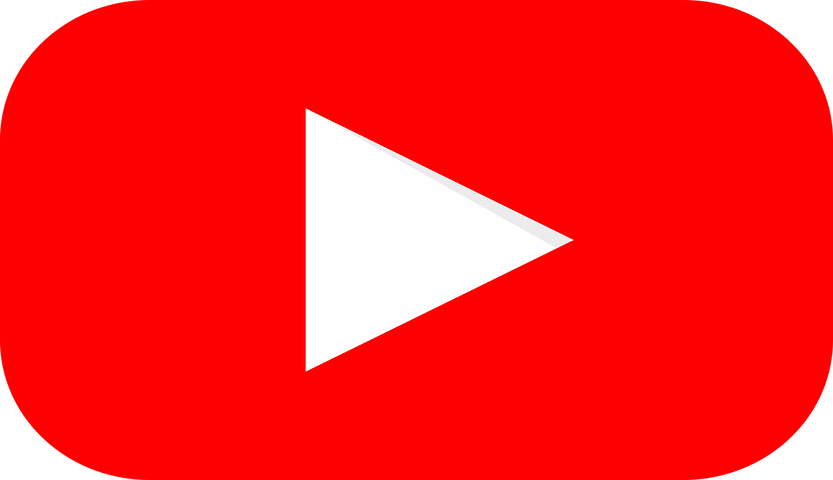 )

Madina Junussova (UCA): Key study findings

Erdgin Mane, Firas Yassin (FAО): Presentation of the FIES methodology & the results of the food security analysis and gender gap
(presentation slides in pdf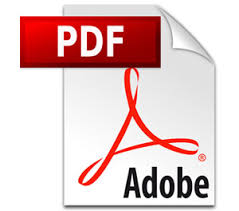 )

Mari Kangasniemi (FАО): Findings from rapid assessment and microsimulation of impacts of Cash+ pilot study in Kyrgyzstan and Armenia

Gulnora Mukhamadieva (АКF): Findings from rapid gender assessment on the impact of covid 19 on women and girls in Tajikistan and Kyrgyzstan


SESSION 2.2: Gender and Intra-household Relations
Moderator: Akylai Muktarbek kyzy (AUCA)
(video recording of the session is here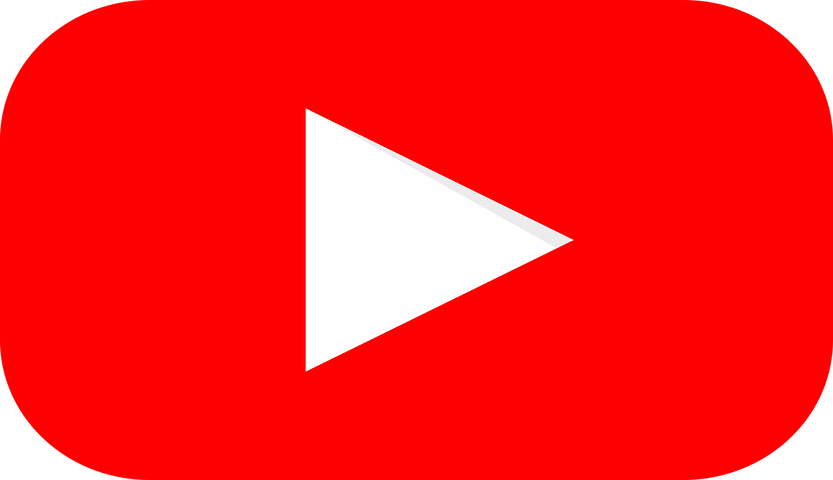 )

Nurgul Tilenbaeva (IHEID): From one's cradle to another's grave: death and children's nutritional status
(presentation slides in pdf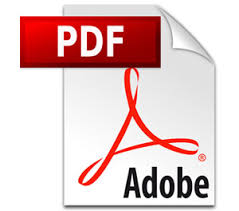 )

Ilias Suvanov, Nurgul Ukueva (AUCA): Elders left behind and migration in Kyrgyzstan
(presentation slides in pdf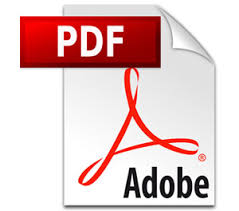 )

Jonbegim Mukhtor, Anwar Naseem (UCA): Intimate partner violence in relation to women's socioeconomic factors In Tajikistan (presentation slides in pdf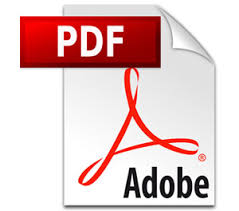 )


SESSION 2.3: Tourism and Health in Pamir
Moderator: Bernard Musyck (UCA)
(video recording of the session is here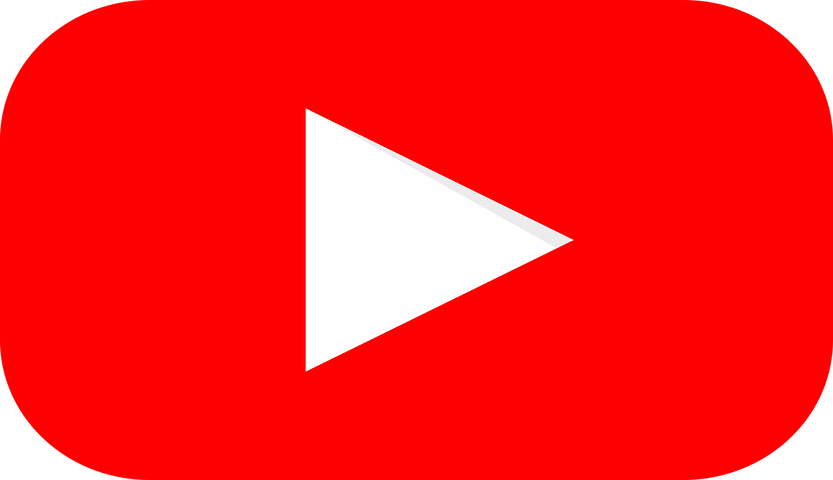 )

Bernard Musyck, Khursheda Safarmamadova, Zaher Shah Sayedi, Christopher Hannum (UCA): Revenue determinants per available room in the Pamir region

Aidai Maksatbekova and Bernard Musyck (UCA): Beyond the "Pamir highway": new challenges in mountain tourism in the Pamir region, Tajikistan (presentation slides in pdf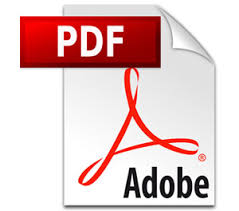 )

Shifo Kurbonbekova (Institute of Botany, Plant physiology and Genetics): Ethnomedicine in the Pamirs: Therapeutic Agent for bone diseases


16:00 – 17:30 SESSION

2.4: Advances in Data and Indicators
Moderator: Nurgul Ukueva (AUCA)
(recording in YouTube here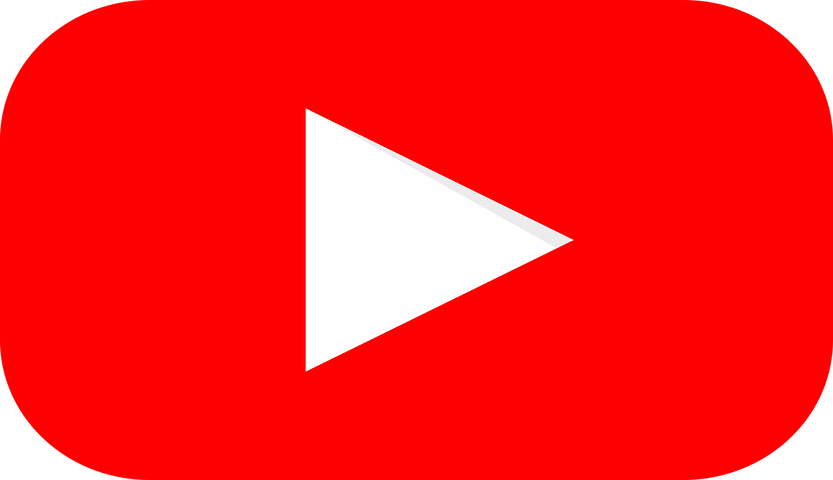 )

Rahat Sabyrbekov (OSCE), Choro Seyitov (NBKR), Galina Samohleb (NSC): Report on National Transfer Accounts (presentation slides in pdf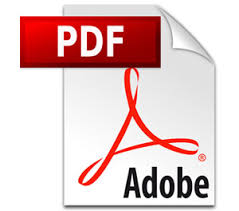 )

Damir Esenaliev (IGZ, ISDC), Ilias Suvanov (AUCA), Nurgul Ukueva (AUCA): Survey of micro-data sources in Central Asia (presentation slides in pdf format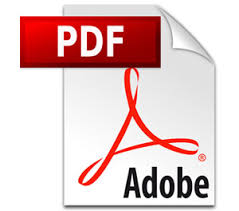 )

Kasiet Ysmanova, Meerim Egem (Central Asia Barometer): Corruption within the Kyrgyz Republic Procurement System


SESSION 2.5: Employment and Entrepreneurship
Moderator: Eliza Mandieva (Bamberg University)
(session video recording in YouTube here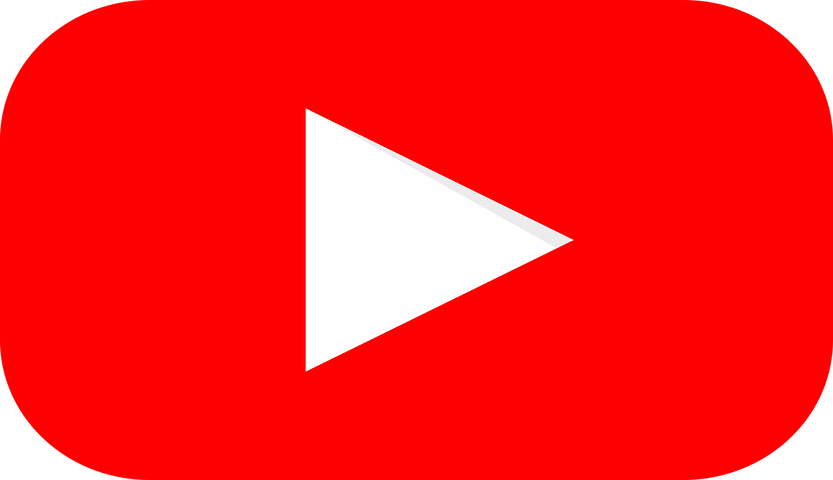 )

Peter Alexander Howie, Zauresh Atakhanova (Nazarbayev University): Empirical analysis of inequality, informality, and resource booms

Atefa Bahr (OSCE Academy): Determinants of the gender gap in the labor force of Afghanistan
(presentation slides in pdf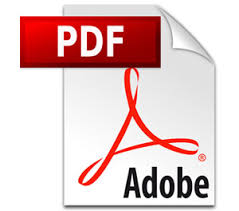 )

Evelyn Calispa Aguilar (University of Pécs): Systemic approaches for measuring national and regional entrepreneurship: the case of the Global Entrepreneurship Index and the Regional Entrepreneurship and Development Index (presentation slides in pdf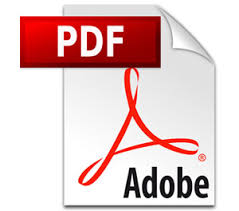 )


SESSION 2.6: Culture and Arts in modern Kyrgyzstan
Moderator: Alexandra Filatova (Perspektiva Analytical Concortium)
(video recording of the session in YouTube is here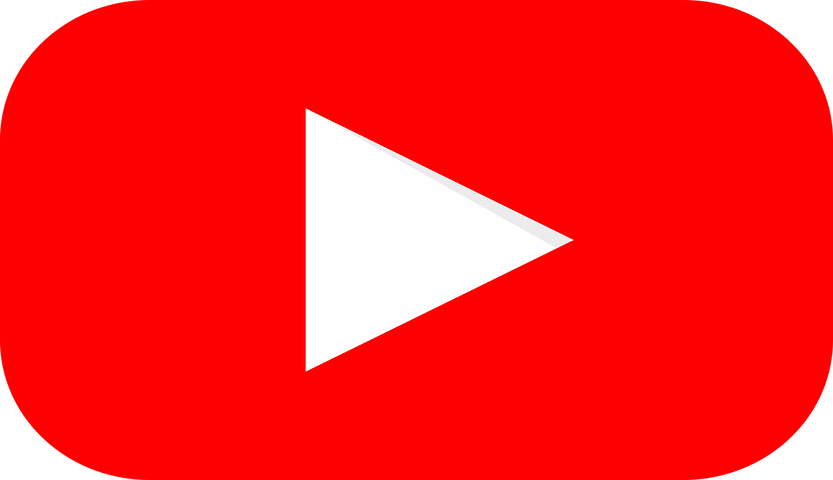 )

Bermet Borubaeva (Bishkek School of Contemporary Art): Spreading of the cinema and network of movie theaters in Talas region in 50-s and contemporary perspective of developing art and culture (presentation slides in pdf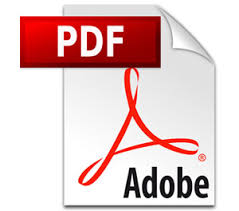 )

Diana Ukhina (School of Artistic Research Methodology): Art as a co-production of knowledge and feelings
(presentation slides in pdf in Russian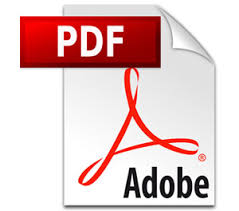 )
Oksana Kapishnikova (Bishkek School of Contemporary Art): The experience of self-organization of museums in Talas region

Aleksandra Filatova (Perspektiva Analytical Consortium), Victoria Yurtaeva (Soros Foundation-Kyrgyzstan): Communications in culture: challenge or opportunity (presentation slides in pdf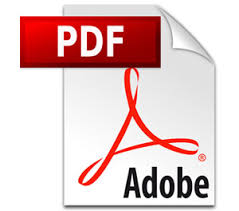 )

18:00-19:00 PLENARY SESSION

Keynote Speech by Zulfiqar Bhutta (Centre for Global Child Health, Canada and Aga Khan University, Pakistan): Newborn Health and Determinants in Kyrgyzstan: What Can Be Done?
Moderator: Bohdan Krawchenko (UCA)
(presentation slides in pdf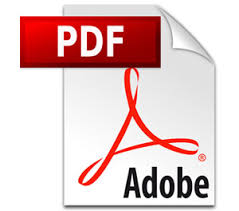 )


DAY 3: Thursday, 28 October 2021

14:00-15:45 Parallel Sessions

Session 3.1: Food Security and Food Systems
Moderator: Tilman Bruck (IGZ, IDSC, NRI)
(video recording of the session in YouTube here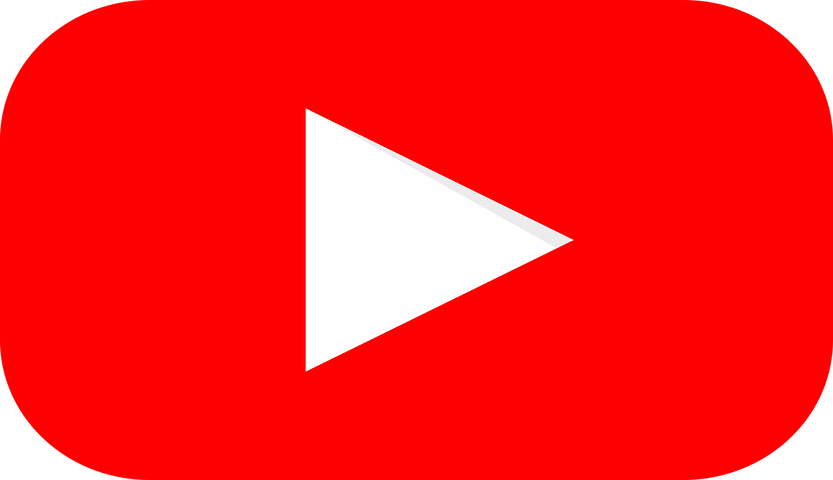 )

Tilman Brück, Oscar Diaz, Damir Esenaliev, Philipp Schröder, Wolfgang Stojetz (ISDC): Food for Education and Child Nutrition in Kyrgyzstan (presentation slides in pdf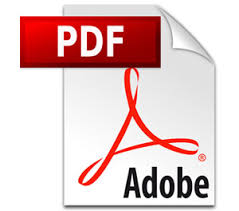 )

Damir Esenaliev (IGZ, ISDC), Bernadette Morris (ISDC), Tilman Brück (IGZ, ISDC, NRI): Intra-household Distribution and Intensity of Food Insecurity in Kyrgyzstanusing Food Insecurity Experience Scale (FIES) and the Life in Kyrgyzstan (LiK) data 2019 (presentation slides in pdf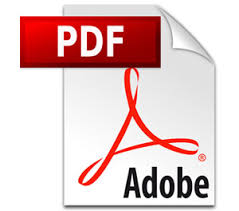 )

Gulnara Djunushalieva (UCA): Technologies in the food industry of the Kyrgyz Republic
(presentation slides in pdf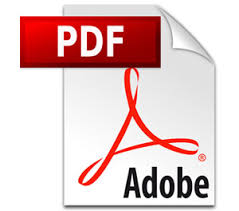 )


SESSION 3.2: Social Effects of Migration and Remittances
Moderator: Nurgul Tilenbaeva (IHEID)
(video recording of the session in YouTube is here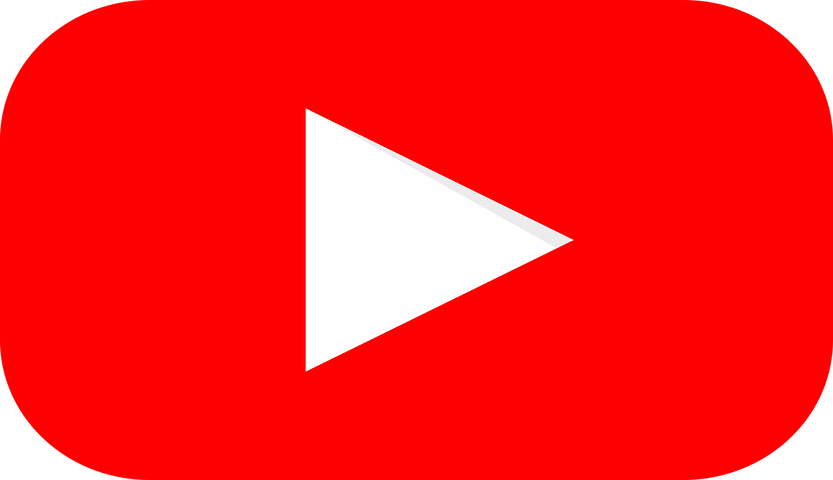 )

Aleksandra Filatova (Perspektiva Analytical Consortium): Transnational functions of Kyrgyz communities in Moscow
(presentation slides in pdf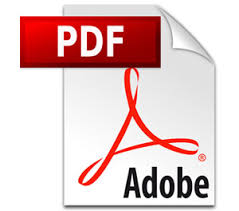 )
Rémi Viné (IHEID): Tajikistan, Remittances, Expenditures & the Family Left-behind

Safdar Jan (UCA): The Impact of Remittances on Household Decisions to Engage in Tertiary Level Education: Evidence from Kyrgyzstan


SESSION 3.3: Poverty and Inequality
Moderator: Saida Ismailakhunova (World Bank)

Franziska Gassmann (Maastricht University), Eszter Timar (UNICEF): Perceived position on the social ladder and redistributive preferences: a survey experiment from the Kyrgyz Republic

Dana Sailaukhanova (OSCE Academy): Understanding the relationship between education and poverty risk from a gender perspective: the case of Kazakhstan.

Kedar Mehta, Mathias Ehrenwirth, Christoph Trinkl , Wilfried Zörner (Institute of New Energy Systems), Rick Greenough (Institute of Energy and Sustainable Development, De Montfort University): Rural Livelihoods and Energy Vulnerability: A Derivation of Driving Factors for Household Energy Consumption Pattern and Sustainable Energy Transition


16:00-17:00 Parallel Sessions

SESSION 3.4: Agriculture and Climate Change
Moderator: Kanat Tilekeyev (UCA)
(the session recording in YouTube is here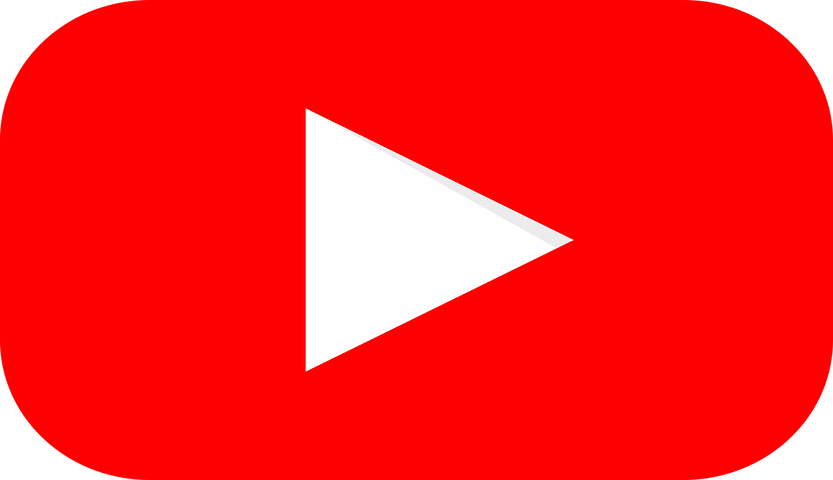 )

Azamat Azarov (Czech University of Life Sciences, UCA), Dietrich Darr (Rhine-Waal University of Applied Sciences), Zbynek Polesny, Vladimir Verner (Czech University of Life Sciences,), Roy C. Sidle (UCA): Typological characterization of livestock-based farming systems to determine sustainable development pathways in Kyrgyzstan

Kadyrbek Sultakeev (Justus Liebig University Giessen), Martin Petrick (Justus Liebig University Giessen): Extreme Weather and Coping Strategies: Is Livestock a Buffer Stock in Rural Kyrgyzstan?


SESSION 3.5: Taxes and Trade
Moderator: Kamalbek Karymshakov (CAREC Institute)
(the session recording in YouTube is here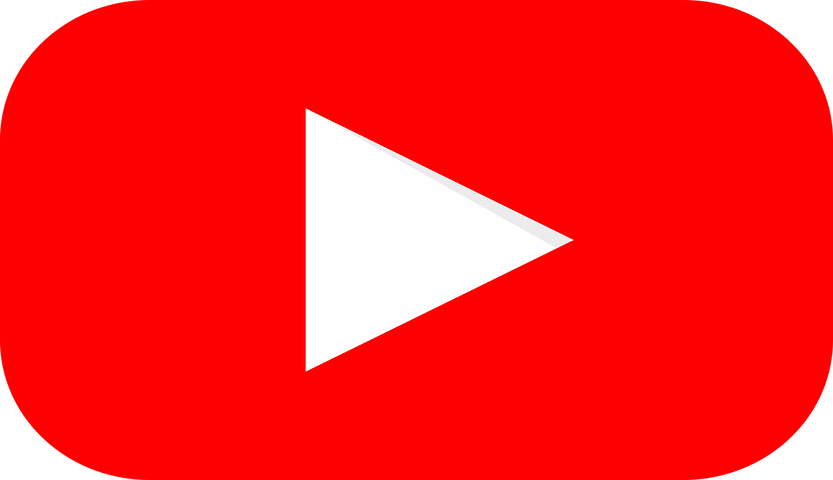 )

Roman Mogilevskii (UCA): Is Eurasian Economic Union a Customs Union?

Razia Abdieva (Kyrgyz-Turkish Manas University): Tax Morale in Kyrgyzstan

---
Organizing and Partnering Institutions
University of Central Asia's Institute of Public Policy and Administration was established in 2011 to strengthen public policy in Central Asia. It provides in-depth analysis on current and emerging policy issues facing the region and improves the analytical capacity of governments and civil society to use evidence in decision-making processes through professional development. The Institute has produced a series of peer-reviewed research papers on social and economic issues, public administration, and public policy relating to Central Asia and Afghanistan. For more information on IPPA, please visit: http://ucentralasia.org/Research/ippa
IGZ – Leibniz Institute of Vegetable and Ornamental Crops carries out basic and applied research supporting the sustainable production of vegetable and ornamental plants and the rational use of natural resources. It contributes to understanding the fundamentals of horticultural and plant science, sustainability in the production and use of plants, healthy nutrition, and wellbeing of the population. Its work is rated by acceptance and appreciation by professionals in practical horticulture and by society, publications in high-ranking scientific journals, and the acquisition of competitive grants. For more information on IGZ, please visit http://www.igzev.de/.
ISDC – International Security and Development Center is a non-profit academic institute based in Berlin, Germany. We conduct research to improve lives and livelihoods shaped by violent conflict, fragility, and humanitarian emergencies, providing policy advice and building capacity on international security and socio-economic development. We are unique in the global research scene for being dedicated to working exclusively on the security-development nexus. For more information on ISDC, please visit https://isdc.org/.
American University of Central Asia (AUCA) is a multi-disciplinary learning community in the American liberal arts tradition with the mission of developing enlightened and impassioned leaders for the transformation of Central Asia. AUCA is the first university in Central Asia to offer US accredited degrees in liberal arts programs through a partnership with Bard College in the United States. With a current enrollment of approximately 1,500 students from over 25 countries, AUCA offers students a quality education based on an American college model with a credit-hours system, a liberal arts curriculum, and a commitment to freedom of expression and inquiry. The University offers 14 undergraduate educational programs and 9 graduate programs. For more information on AUCA, please visit https://www.auca.kg/.
Mercy Corps is a global team of humanitarians, working together on the front lines of today's biggest crises to create a future of possibility, where everyone can prosper. Our mission is to alleviate suffering, poverty and oppression by helping people build secure, productive and just communities. Mercy Corps has been working in Kyrgyzstan since 1994 providing humanitarian assistance to people, communities and institutions across the country. For more than a decade, Mercy Corps has served as the implementing partner of the United States Department of Agriculture (USDA) McGovern-Dole Food for Education and Child Nutrition program. Since 2012, Mercy Corps has provided more than 2,500 metric tons of supplemental commodities (fortified flour, rice, peas, lentils and oil) to provide nutritious hot meals to over 150,000 children in kindergartens and primary schools across Kyrgyzstan. Two other key components of the program are social behavior change and literacy promotion, both aimed at improving child health and learning outcomes. For more information on Mercy Corps, please visit https://www.mercycorps.org.
The World Bank is an international organization dedicated to providing financing, advice, and research to developing nations to aid their economic advancement. By giving loans, and offering advice and training in both the private and public sectors, the World Bank aims to eliminate poverty by helping people help themselves. Since the Kyrgyz Republic joined the World Bank in 1992, the Bank's financial assistance has amounted to over US$2,024 million. The World Bank support has helped the country to maintain macroeconomic stability, invest in strategic infrastructure, and improve access to social services. For more information on the World Bank, please visit https://www.worldbank.org.
UNFPA is the United Nations sexual and reproductive health agency. Its mission is to deliver a world where every pregnancy is wanted, every childbirth is safe and every young person's potential is fulfilled. UNFPA presence in the Kyrgyz Republic dates back to 1992, and it has assisted the country by supporting the preparation of the first national census, by delivering reproductive health commodities, and by building national capacity in integrated SRH and youth-friendly health services, in the development of policies in youth and gender equality areas, and on data collection and analysis. For more information on UNFPA, please visit https://www.unfpa.org.