LiK Data Users Workshop 2023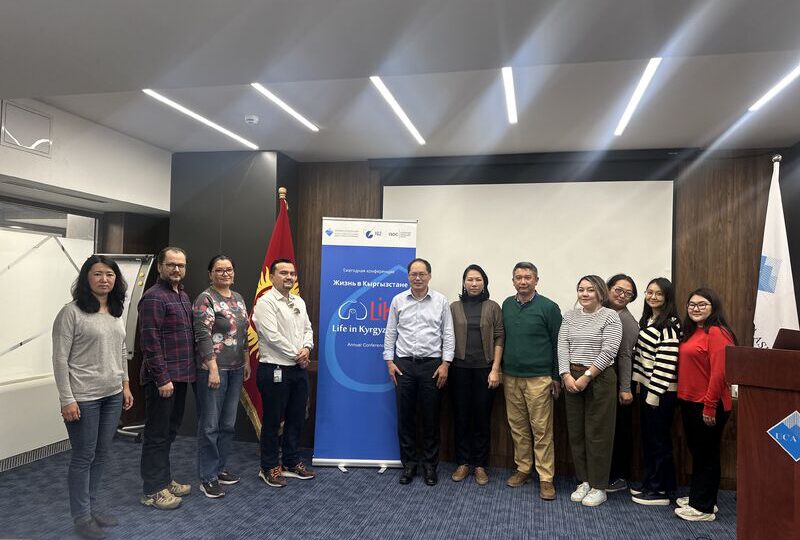 The Institute of Public Policy and Administration at the University of Central Asia (UCA), the Leibniz Institute of Vegetable and Ornamental Crops (IGZ), and ISDC – International Security and Development Center hosted the Life in Kyrgyzstan Data Users Workshop in Bishkek on October 20, 2023. This event served as a post-conference session following the 9th Annual Life in Kyrgyzstan Conference.
The workshop brought together a diverse group of participants, including researchers and experts who leverage LiK data for their research and analytical endeavors. To facilitate the workshop's activities, the Stata program was made available for temporary use throughout the event.
Dr. Damir Esenaliev, the Academic Coordinator of the LiK Study at IGZ and ISDC, conducted the workshop. The program's agenda encompassed various topics, starting with an overview of the LiK Study's progress and academic impact since its inception in 2010 (presentation). Additionally, Kadyrbek Sulatkeev delivered a presentation on the use of weather and climatic data in conjunction with LiK data (presentation). The workshop also delved into the construction of food security indicators, such as FIES (presentation), and featured a question and answer session. Some of these workshop topics were illustrated using the LiK data within the Stata program.